Furnace Repair Techs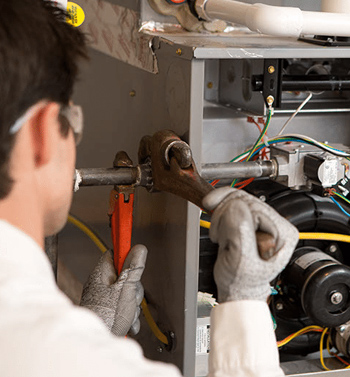 Deliberating if you can depend on your furnace to make it through another winter is not the best way to certify a warm and comfortable winter. An easier decision to make is to simply give us a call and be connected with a local heating tech who can handle all of your furnace repair needs!

Common Furnace Repairs:

► Broken Thermostat
► Cracked Heat Exchanger
► Dirty & Clogged Filters
► Frayed Blower Belt
► Limit Switch Malfunction

It's no fun to deal with a worn-out furnace or stew about prospective furnace repairs – so instead of awaiting your furnace to fail after a large snowfall, let our local pros ensure that your furnace is running at peak performance during the winter season.
Heating Furnace Replacement & Maintenance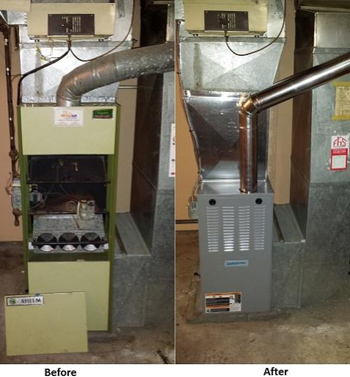 Heaters that are more than 10 years old can start to have an array of issues. Older systems may also stop running efficiently and cause an increase in your energy bills. A local tech can advice about which system would be right for your home and budget. After your replacement, customers are encouraged to continue with routine maintenance services.

Annual heating maintenance is important for the cleanliness, ease and energy efficiency of any heating system. During a tune-up, you can expect experienced technicians to provide a complete inspection, cleaning, and fine-tuning of your heating system. No matter what make or model of furnace or heat pump you own, rest assured things are cleaned out and working at optimal conditions. That way, you can enjoy lowered utility bills, improved performance, and total peace of mind during the coldest days of the year!